Fit & Famous Models
- Photosets or videos to Purchase Separately with a Current Membership
We have picked a range of naturally athletic young men who have become famous in their own spheres for a variety of reasons; from the stars of social media who become known for their handsome looks and quirks of their postings, often catching our eyes with photographs and videos of near full nudity; to the professional models with a naughty streak whose life in fashion modelling has brought them close to full nudity in an industry that now flirts with dressing up nudity as fashion; to those who have had their 15 minutes of fame on reality TV. If you know anyone who should be in this section message me using the "suggest a model" button in the main navigation.
Connor Hunter
Straight Young Hunk & Ex on the Beach Star Connor Hunter is Naked, Erect & Shoots his Load!
19yo
Gym
Published 20 Oct 2017
Connor Hunter rose to fame from his appearance on Ex on the Beach, this cheeky Essex lad has one of those natural athletic bodies, he loves showing off his muscles and is often down the gym working out hard, pumping his shoulders. Today he comes back for his third appearance and holds nothing back. Itís a hot sunny day and Connor is hot, he strips naked and is so confident when naked, his uncut cock once flopping around in the fresh air is he is soon rock solid and his erection points skywards. He lets loose today and plays with it, ensuring his abs are soon covered in cum! Oops how did that all happen so easily!
38 Minute Video Young Social Media Star Ed gets Naked & How Hung!
20yo
Gym
Published 31 Aug 2017
Ed is a really popular model, he's got a huge following on social media and he looks great, fit, toned and cute! He's confident and cheeky and loves to show off, and no wonder - he strips off completely naked for this shoot, and the lad has an amazing piece of equipment - he's thick and long and shows it off and plays with it until it makes a huge mess! Enjoy all 38 minutes of Ed's video.
Video of Ex on the Beach & ITV2 Bromans Star Brandon Myers Naked in Jacuzzi Muscular & Hung!
19yo
Gym
Published 5 Aug 2017
Brandon Myers from Ex on the Beach & ITV2 Bromans has a body to die for - handsome, ripped and confident, this young lad enjoyed the sunshine on the roof garden and had some fun in the jacuzzi! He shows off his stunning body, tights abs, defined body, and shows off his pert bum and once he's in the bubbles his huge cock pops up to take the limelight - this guy is seriously hung! Lots of nudity and hardness.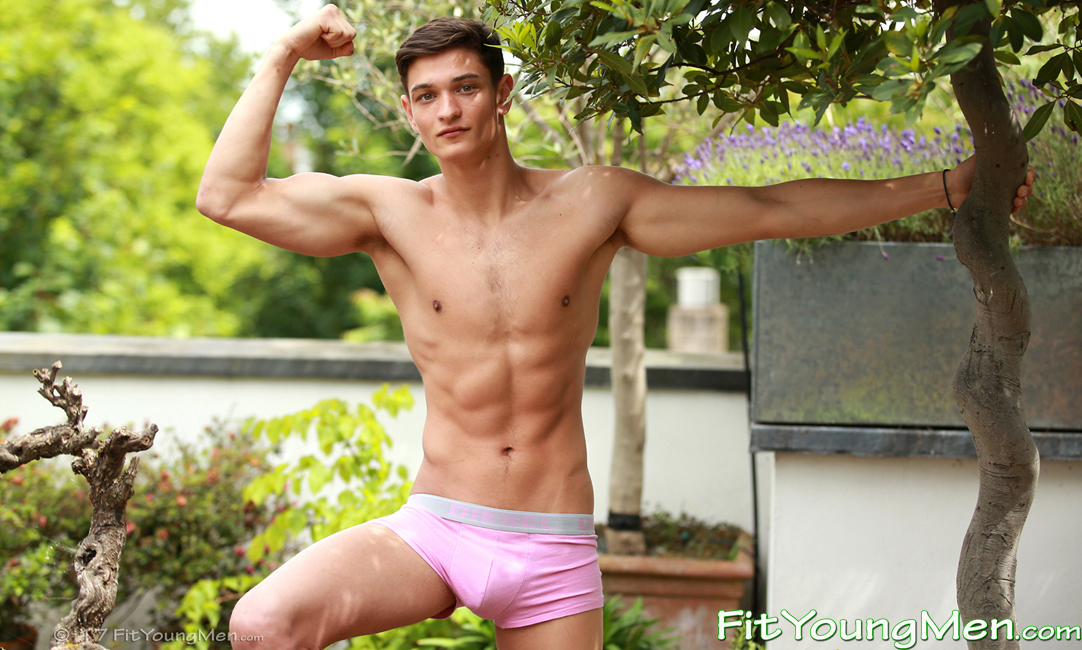 Jason
Packing His Boxers Straight Young Fashion Model Jason gets Naked and Erect!
20yo
Gym
Published 24 Jul 2017
Jason is one of these confident young men who has been a professional model for the last two years and has done a lot of underwear modelling, today is the first time he has ever been naked on camera and another of these models who really enjoys spending time naked! Full of confidence and mischief when Jason is naked he is really fun and engaging on camera. We start the photo shoot in the roof garden where Jason enjoys some sunshine on his naked body. The second part of the shoot we move to the studio where he pumps up his muscles, strips and pumps hard all his muscles! Jason does a superb job at showing off his body and the shoot finishes with a nice surprise!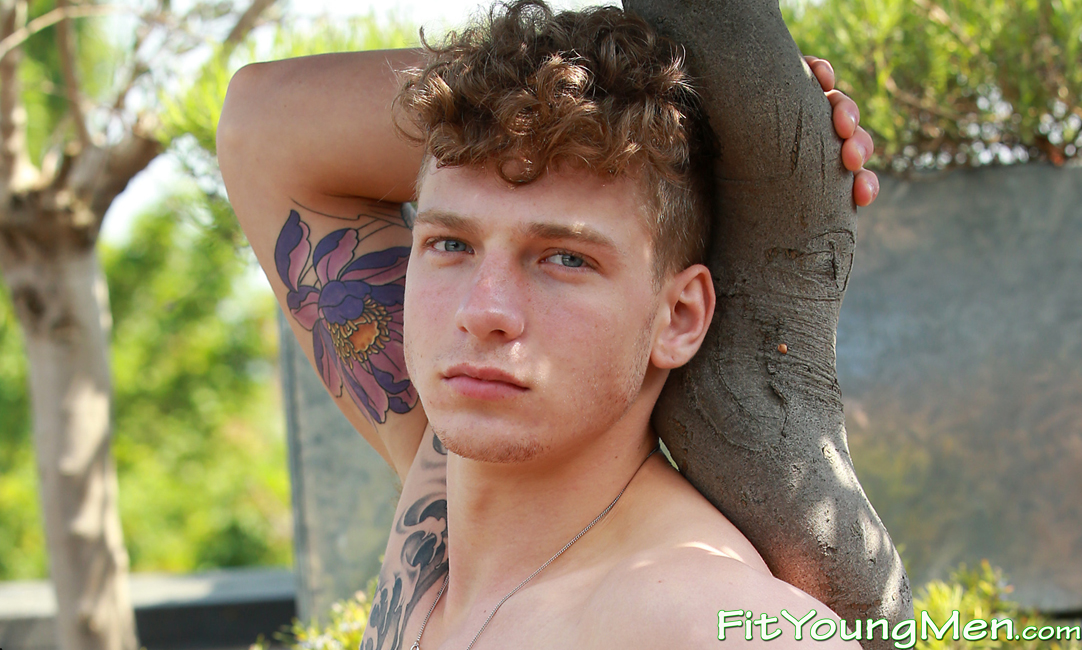 Brandon Myers
Former Ex on the Beach & ITV2 Bromans Star Brandon Myers Naked Blond, Muscular & 9 inches!
19yo
Gym
Published 29 Apr 2017
We did this shoot, Brandonís second back in summer 2016 when on a lovely warm day I took him onto my roof garden, slowly stripped him and wow what a great view to enjoy! Brandon is always nicely toned and relaxed on camera, he loves showing off his body and becomes even cheekier when his boxers come off. No wonder, he is another of these models with an oversized uncut one and its not just long soft, wait til you see when its pointing at the blue sky! About half the shoot is on the roof and then we headed to the studio for the finale; and today you are treated to something special not just erect but with a messy end!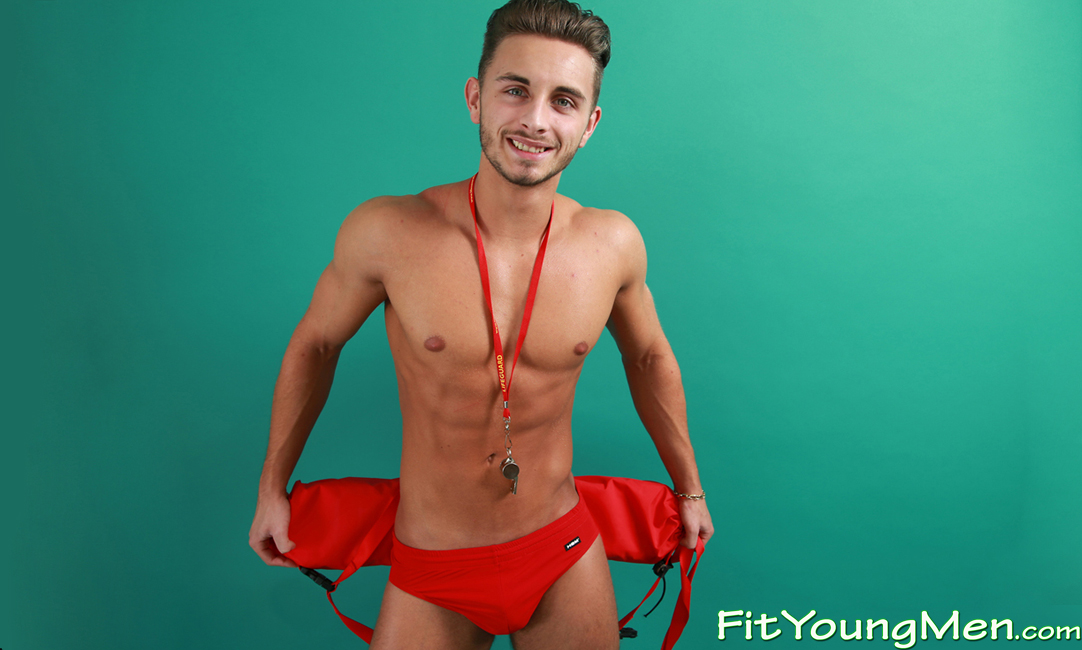 Connor Hunter
Young Toned Ex on the Beach Star Connor Hunter Naked and Erect!
19yo
Gym
Published 15 Apr 2017
Connor came back to do his second shoot and he was way more relaxed, confident and more cheeky than during his first shoot. His body is looking as great as ever and without a lot of encouragement his lifeguard kit was off and his lovely uncut cock rose up to rock hard solidness! Connorís erection is one of these proper erections, nothing semi here, his erect cock goes rock solid and it gets so hard it cant move, up down or sideways! A big set of photos with Connor showing off his physique really well and finding all sorts of random way to use his lifeguarding props! So what is the next step Connor?!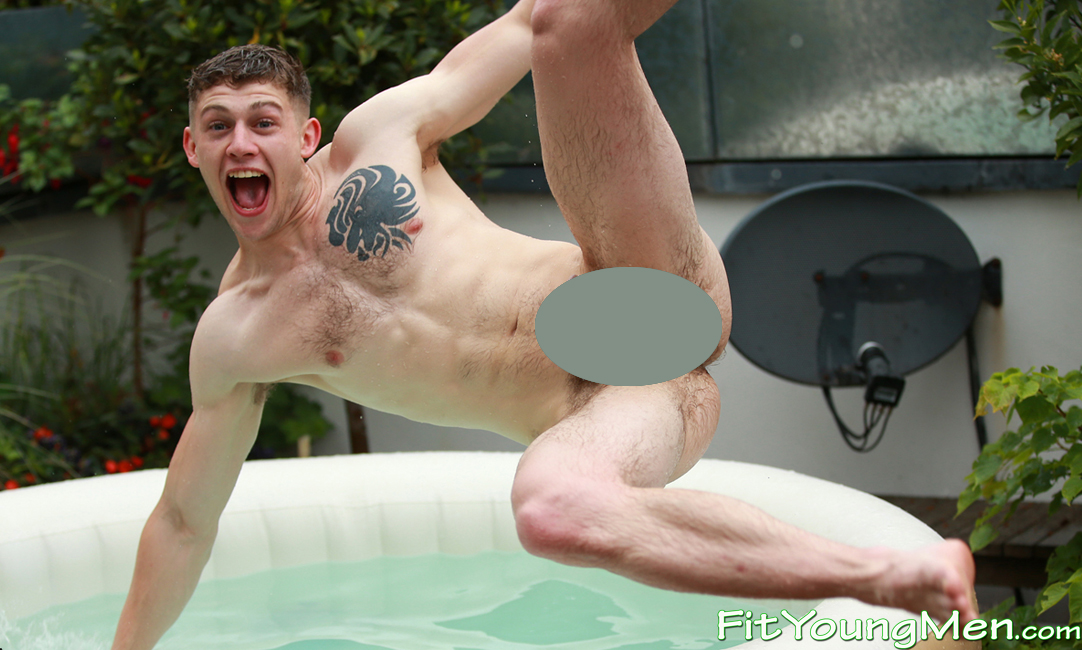 Danny Blake
Fashion's Bad Boy Danny Blake is Naked & Erect!
23yo
Gym
Published 8 Apr 2017
It was a hot summers day and Danny was his usual confident self, one of these great models who is pretty cocky when in clothes, get him out of them and all naked Danny is even more of a bundle of fun! There is something about young men who are more than adequately hung, Danny has a great physique from all the football, MMA and gym work and so he is happy to let us see what all this hard work has done to his body. Large muscles and a massive uncut one, sprinkling of chest hair and chunky hairy legs, what a great package!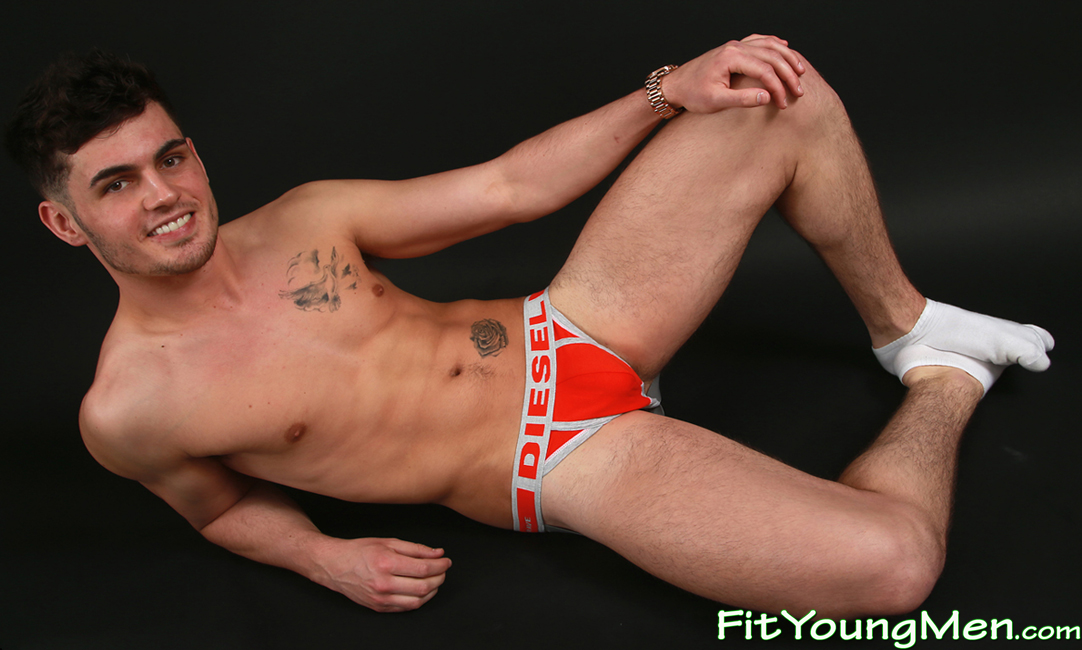 Aldo
Straight Footballer & Social Media Hottie Aldo is Naked & Pumps all things Up!
22yo
Gym
Published 22 Feb 2017
Aldo is one of these young footballers who has come on a journey. He doesnít mind taking off his clothes to entertain his mates, but doing it on camera is a wholly different thing. He was slightly cautious on his first shoot, but this his second shoot he is way more relaxed and does a great job both here in the photos and then doing a short video afterwards. You can enjoy Aldo like never before seen, he is so confident today he not only pumps things up but carries on til there is a happy ending! I hope you enjoy seeing what only Aldoís girlfriends have been lucky enough to see!
Aldo While Naked in thhe Hot Tub chats about his Photo Shoot!
22yo
Gym
Published 20 Feb 2017
This is a video we filmed of Aldo after his second photo shoot. Aldo is a confident scouser who has for years entertained his friends by fooling around getting naked and doing daft things when naked! His mates all know how he looks naked! So come have a look yourself, Aldo has a typical footballer body, great legs, nicely defined abs and the confidence that tends to come when you have a bigger than average uncut cock! The film you can purchase is 13 minutes long and he is naked in the water for about half of the time; it is more of a tease than massively explicit.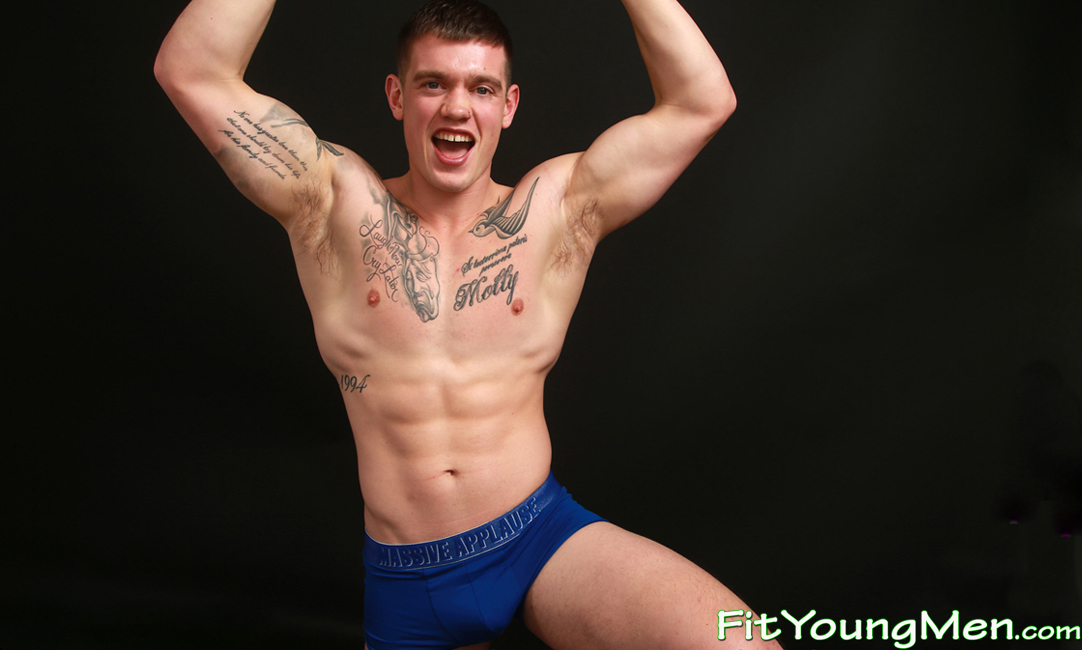 Charlie Auterac
Fashion Model Charlie Auterac Naked Shows us his Secret Weapon!
22yo
Cycling
Published 18 Feb 2017
Charlie was a pleasure to photograph, I have been chatting to him for quite some time since as ever with models they have to balance being able to do their day job yet earn some great money doing a shoot for us. I think it takes a certain personality, most of these young men donít see anything wrong with showing off their bodies, it is often more about what certain people might think about it! Once Charlie decided to do the shoot he gave it his all, he is very natural on camera and knows how to flirt and engage us showing so teasily his strong muscles. He is nicely ripped and defined and once out of his biking lycra you canít but admire his other fine uncut muscle and how comfortable he is on camera with nothing on and perfectly happy to show us his erection. Charlie has done things like ITV's Meet the parents, loads of fashion modelling, he loves doing music videos; watch out for his latest sexed up appearance in Sam Smith's video Too Good At Goodbyes. Enjoy Charlie Auterac Naked and Hard photo shoot exclusive to FYM.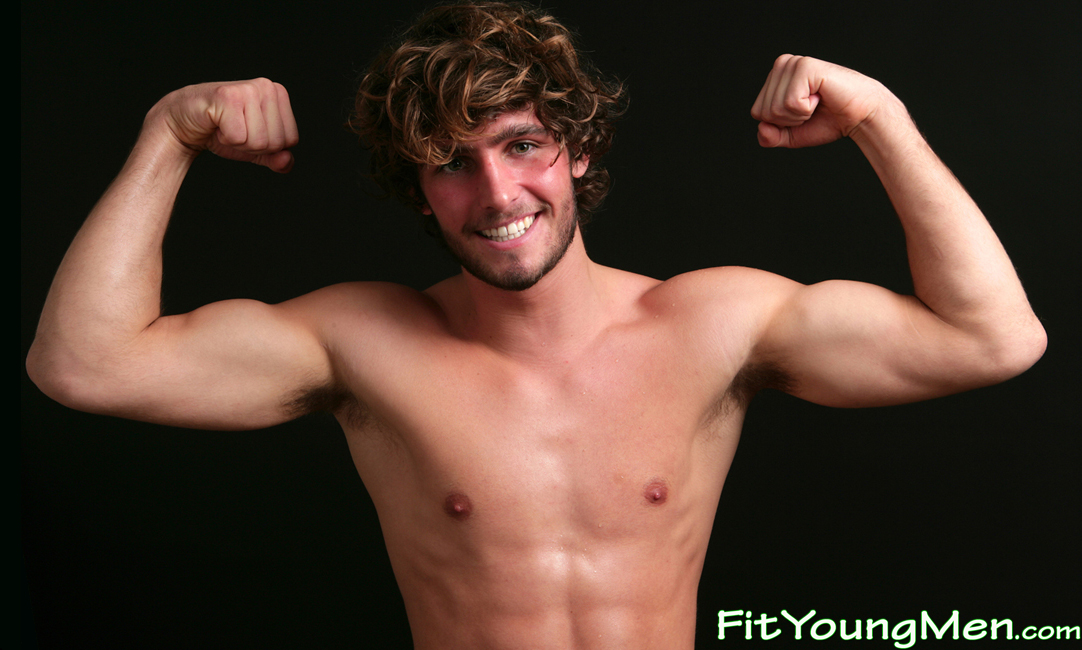 Alex Beach
Surfing Dude & Fashion Model Alex is Naked Wow Beautiful Body
19yo
Surfer
Published 18 Jan 2017
Alex modelled for us quite some time ago and after his shoot I recommended he do a few walk-ins at some of the top model agencies. He was quickly snapped up and has since gone on and done a lot in the industry. He is a very laid back young lad who has surfed through his teenage years and seems to enjoy nothing more than taking all his clothes off and showing off his body to all his friends! He is very relaxed about being naked and says after a few drinks he is nearly always the one to get naked. I am not surprised he is so chilled about showing off his body since he has a nice lean and tall physique and one enticing long muscle that hangs down rather a long way! A fun lad happy to get naked. These photos are a bigger set than we first released and also now available in the ultra large 3000 by 2000 pixel size.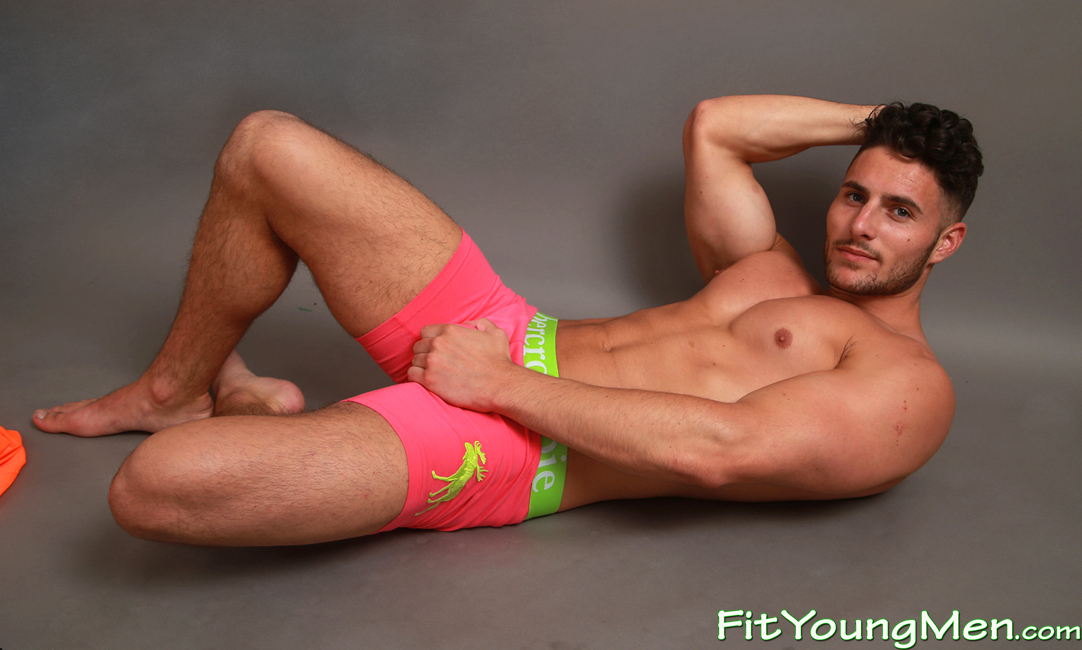 James Moore
From Ex on the Beach James Moore Naked The Much Talked about Muscle Really is Big!
25yo
Gym
Published 28 Dec 2016
James appeared on the fourth series of Ex on the Beach and was the typical bad lad always trying to bed the girls and seemed to get a bit of a reputation for not being able to perform. There were no issues in his shoot; in Ex on the Beach there was much talk about his large cock, though of course it wasnít shown on TV, yet his shoot with us you can enjoy his uncut beauty in all its glory. James got naked and up it went and there is stayed, he is well hung, at least 8 inches and itís thick and he loves showing it off in the shoot. I think we have found a lad who is just crying out to be a porn star; maybe we can help him take some small steps into the industry! There is also a surprise ending to the shoot!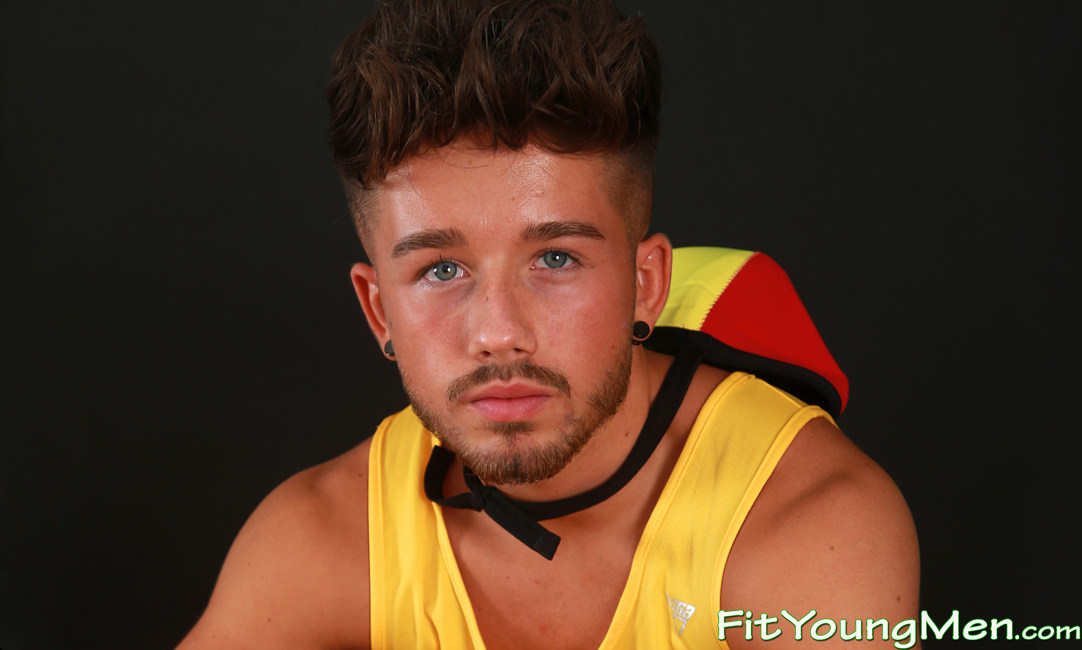 Ed
Young Social Media Star Ed gets Naked & Shows off his Swimmers Body & Big Talent!
20yo
Gym
Published 3 Dec 2016
Ed has been one of the most requested models over the last year, many people refer potential models to me or use the ďsuggest a modelĒ link and in the last few months Ed has received more and more suggestions. I contacted him about a year ago and he was a little cautious. He loves showing off on camera, in fact he is a real selfie addict, but he wasnít sure he should share all of him! Ed is one of these young men full of confidence and cheekiness, he admits he is a little short, though he certainly makes up for it in the length of his equipment! He has a lovely uncut cock and there is no doubt he loves playing with it! A fun and cheeky young man. Please do not pester him on social media.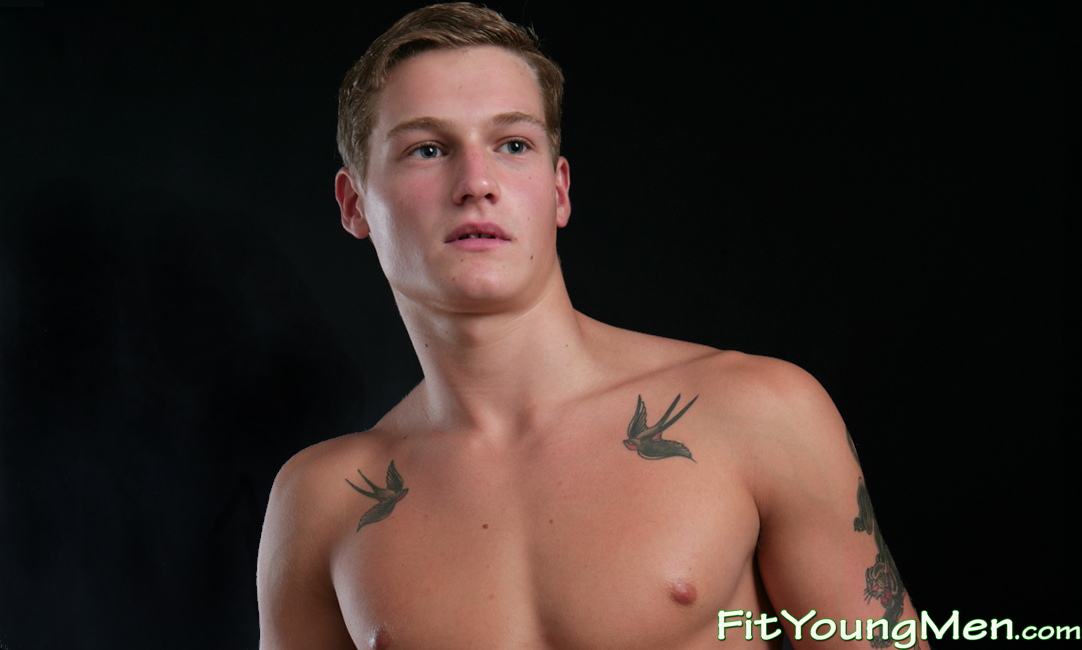 Sam Smith
Ultra Fit 18 yo Personal Trainer & Model Sam is Naked & One Muscle You Wont Believe!
18yo
Personal Trainer
Published 1 Nov 2016
Sam is a young man who when I first met him back in 2010 had just turned 18, these are the photos from that first photo shoot; a cute puppy face and a manly body! He caught my eye when I was sitting outside a bar in Islington; opposite was a small park where he shirtless and messing around playing ball with his friends. As he came out the park I gave him a card and early the next day he phoned. This was the first time he had been in front of the camera and was very natural at showing off his body and luckily not shy about his other asset! Sam is really lucky he is hugely hung and itís a big uncut monster that is nicely pumped up! He shows off his body superbly in the photo shoot; he was due to come back the following week for another shoot, but the day after our original shoot he was snapped up by one of Londonís top fashion agencies; something I kept quiet for six years, as the fashion world hates models who work for my business! Now he has left that world and now some six years on, I have re-edited the original photos and bring them to you in all their glory so extra large size of 3000*2000 pixels including more none before published photos. The other good news, in June 2016 I did a new shoot with Sam and some great video footage, he is now twenty four and as handsome as ever; both the new photos and the video will come online here on FYM in the coming weeks.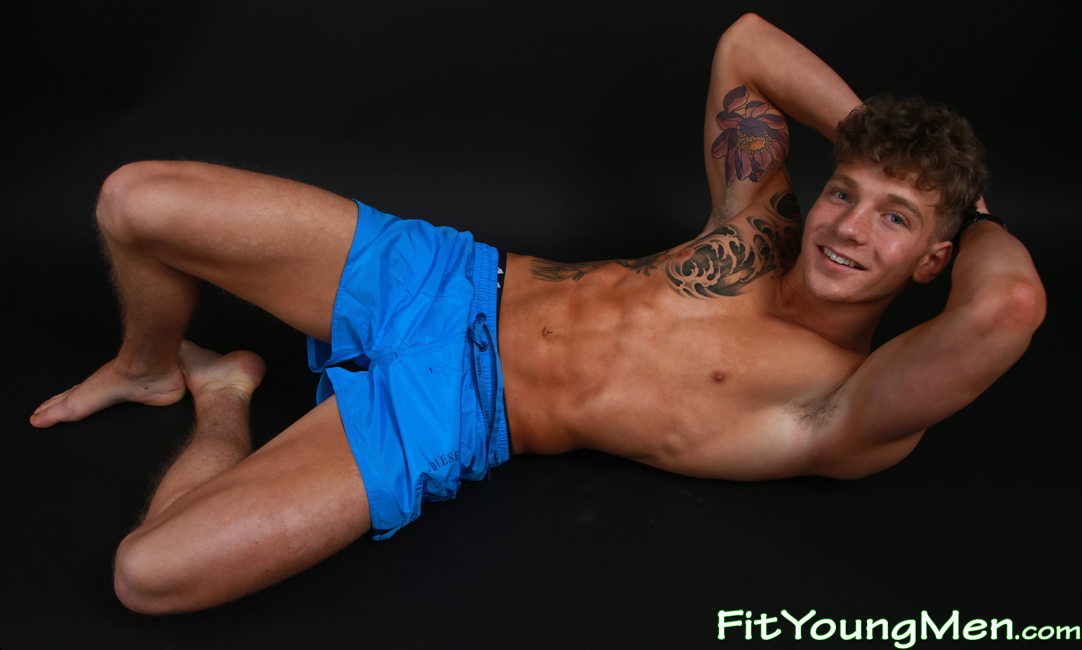 Brandon Myers
From Ex on the Beach & ITV2 Bromans to F&F - Brandon Myers Naked 9.5 Inches of Uncut Beauty!
19yo
Gym
Published 8 Oct 2016
Brandon may have risen to fame on the small screen this year after appearing in MTVís Ex on the Beach, but thereís certainly nothing small about the blue-eyed boy! The former professional footballer from Berkshire, is in no way shy about showing off his biggest talent, or ďdonkey dickĒ as fans have branded it, which explains why ladies and men have been falling at his feet ever since he appeared on the hit reality TV show. Everyone was talking about it on Ex on the Beach. Its nine and a half inches, and itís a bit like having a tripod, or a third leg. Iím quite confident, so I was happy to whip it out on the show and tell the other boys, Ďhey, Iíve got a bigger dick than you. Thereís no shame in being naked, is there? Joking about his meaty package, Brandon laughs that he ďinherited it from Africa,Ē and says that pulling it out of his pants is his party trick, admitting: ďIf youíve got it - youíve got to flaunt it. No one would guess otherwise!Ē But youíll be pleased to hear thereís no teasing in our racy photo shoot, which sees Brandon show off his jaw-dropping uncut cock at full mast!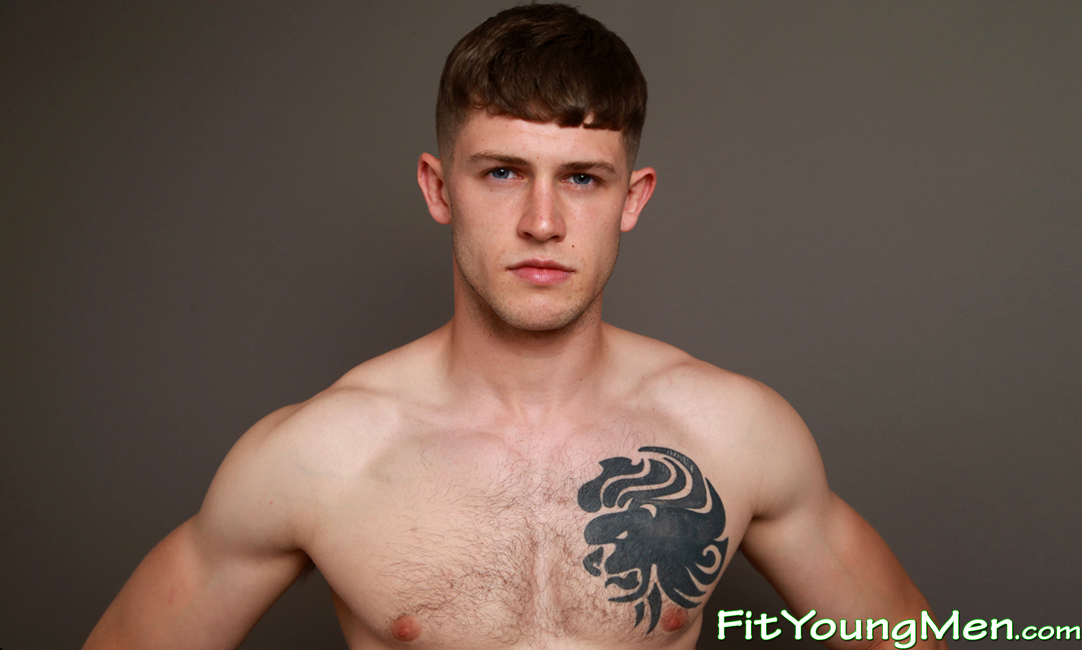 Danny Blake
Fashion's Bad Boy Danny Blake Naked - When this Hung you can be Cocky!
23yo
Gym
Published 27 Aug 2016
Danny was scouted at Wireless festival in 2012 and before long he was creating a stir; his big break was the cover for Arena Homme Plus Spring/Summer 2014 issue. He was the cover model and inside he modelled the collection by Raf Simons & Ruby Sterling in a story photographed by Alasdair McLellan. It just so happened he was wearing a beautiful orange jumper and nothing else; and we all got our first glimpse of Dannyís beautiful uncut cock! Danny is a bundle of energy and cockiness, a real genuine lad from London, he is laid back and luckily for us he knows how to deploy his assets for maximum return! Danny is about as relaxed as models come when naked, in fact I think he is a better model when naked since he is another of these lads who loves showing off his body and why not. Back in 2014 you got that first naked glimpse, today you can enjoy him with his cock looking an even more photo friendly size! Nudity and fashion, we all wish there were more Dannyís who are so happy to live a little close to the edge! Danny Blake, one stunning fashion model, fantastic when modelling clothes, but sublime out of them!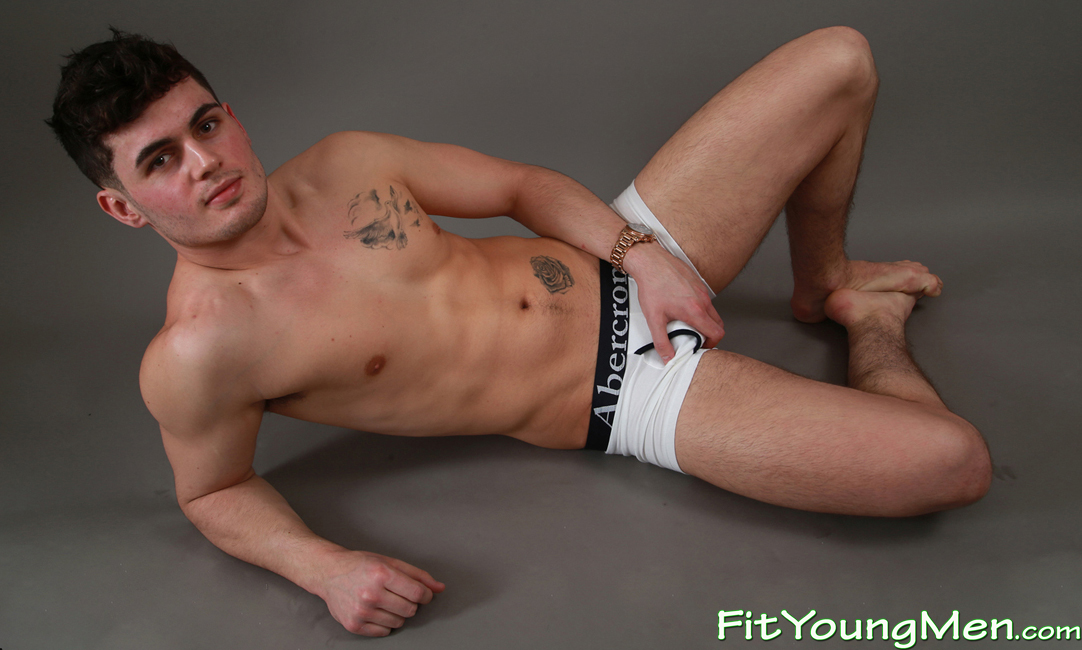 Aldo
Toned Young Footballer & Social Media Star Aldo gets Naked & Pumps his Muscles!
22yo
Gym
Published 10 Mar 2016
Aldo is a young man who seems to enjoy showing off his uncut cock and when out for a few beers with his mates itís always coming out to brighten up a dull moment! When you have such a lovely big uncut cock to show off why not share it around and if you have a look on social media you will discover there are lots of clips of him fooling around. Aldo's social media following took off back in 2012 when he stood up for Tom Daley who was getting trolled on social media. A few people had suggested Aldo to me in the summer of 2015 and I was chatting to him for quite some time before he warmed to the idea of taking off his clothes on camera! Itís not like he isnít comfortable, its more he wasnít sure he should do a proper shoot, he doesnít mind taking out his cock for a laugh, but this made it all official. Once I had worked with him for an hour or so he really warmed up and started to enjoy himself, in clothes he was a little awkward, naked he was fun and naughty; you canít but admire his handsomely long and thick uncut cock and mischievous personality.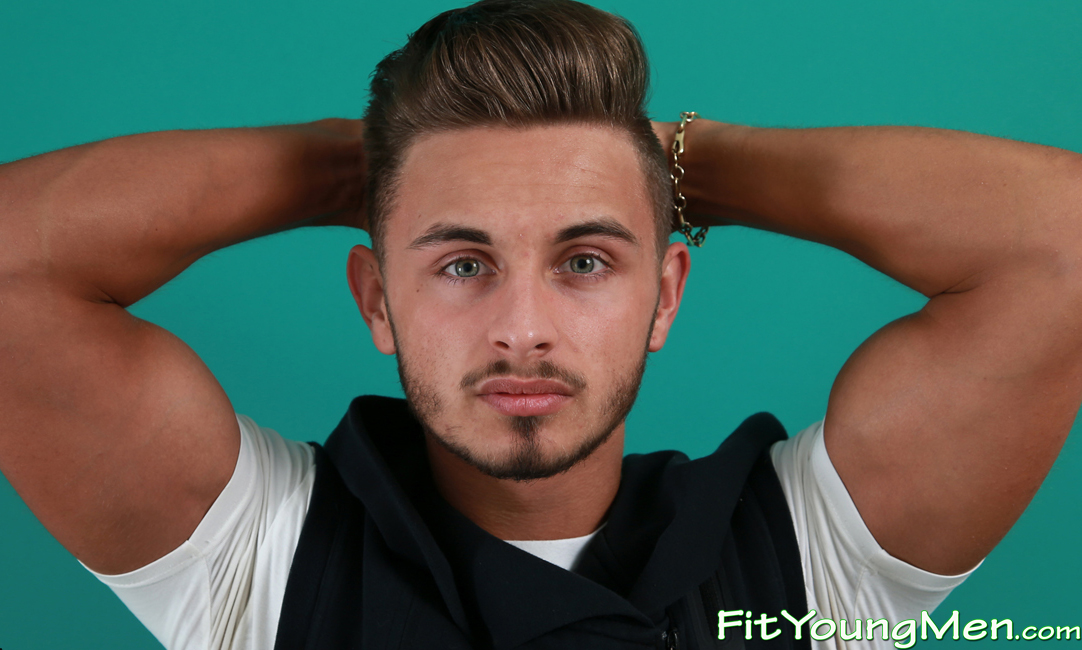 Connor Hunter
Connor Hunter from MTV's Ex on the Beach Naked Showing All Muscles!
19yo
Gym
Published 28 Nov 2015
Connor seemed to cause quite a stir when he appeared on MTV's Ex on the Beach, a quick google of his name and you soon find out lots of people shared his photos as he was the pretty boy on the series he appeared. He is a confident young man, typical cheeky Essex lad who started off doing some fitness modelling before he appeared on Ex on the Beach and these days he earns his living as a DJ and is often out in Europe during the summer months playing many a hot summer party location. He was relatively easy to photography, slightly cautious about the naked shots, but he loves modelling he was just slightly hard to get out of his pants! Though once his tight little briefs were off and he was a little semi he really started to enjoy it! During the shoot one of his girl friendís watched quite a lot of the shoot, she seemed to enjoy me giving him directions! I did ask Connor if he come back to do another shoot that he should lay off the sun beds a little as he like many a young Essex man he loves his tan a little too much!